As noted in the Message of the President to the Kazakhstan citizens, 500 Kazakhstani scientists should train annually in the leading world scientific centers from now.
President of JSC"National Center of Science and Technical Evaluation" (NCSTE) Adil Ibraev talks on the enhancement of interaction between Kazakhstani scientists and the global scientific community, and on the importance of international assessment.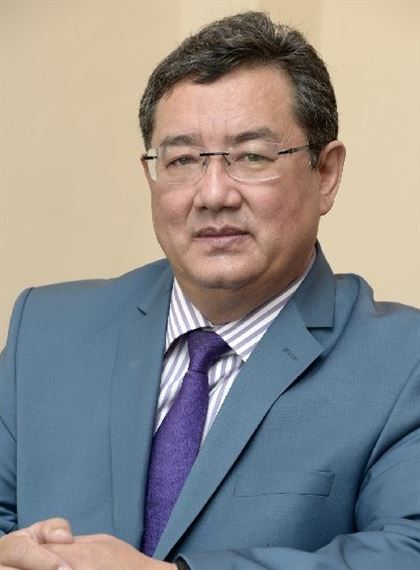 In his address to the nation, Head of the State Kassym-Jomart Tokayev ordered the government to supply 500 scientists with internships at the leading scientific centers in the world. President also requested 1000 scholarships under the program "Zhas Galym" for young scientists to conduct research. This is the right decision if we want development of science in the global trends and adaptation of advanced research methods to national science. I would also agree with the suggestion of the President to set aside 1% from the subsoil users' profit for the Research and Development and active participation of large companies and private business in the promotion of science.
We are already seeing that collaboration of our scientists with foreign colleagues and distinguished scientific organizations, has enabled Kazakhstan to involve in significant international research, to keep and enhance science schools, and to support local science authority at the international level.

Plagiarism of the century
High risk of "ideas leak", industrial intelligence collection by other countries, and consequently, direct threat to national security - are the main arguments for the opponents of foreign evaluation. One example given is the R&D project completed by Kazakhstani researchers, which was supposedly published in a popular science magazine and then stolen by American scientists, which later received a Nobel prize for this project. This incident happened in the 70th of the last century, when the majority of modern Kazakhstan scientists were not born yet or had not wondered about their future professions. Certainly, this case deserves the attention of Kazakhstan science historians, however, it is dubious to use it to criticize the modern system of assessment and evaluation of scientific projects.
The modern evaluation procedure is regulated by law and the norms of scientific ethics. Moreover, expertise of secret science and science-technical projects and programs or programmes that are classified "for official use" is performed under compliance with the special requirements of the legislation of the Republic of Kazakhstan, implying in such cases the involvement of only Kazakhstani experts.

We deny the possibility of scientific collaboration, partnership and interaction in the modern world as a whole, by suspecting invited foreign experts in "industrial espionage" without any proof.
For every scientist with authority in the worldwide scientific society, his name is brand, which was formed during his lifetime. In an open world, reputational costs can permanently delete a scientist's name from the list of the scientific experts' community and make him persona non-grata. While our scientists consider this issue as a mythical threat, expert-level scientists in developed countries value their reputation very much and carefully build their professional biography from the very beginning of their career.
Furthermore, many states have very strict punishments for the violation of scientific ethics. In France, for instance, proven cases of stealing ideas can lead to three years in prison and a fine of up to 300 thousand euros. In Japan, copyright infringement can cost up to 10 million yen, in the United States, up to $ 50,000.
It is possible to overcome the fears of a potential idea leak. In cases, where the author of a scientific or scientific and technical project is confident in the uniqueness of his developments and the special significance of the proposed technologies for the country, it is necessary to use the legislation on intellectual property, patent law, and propose to classify it "for official use". Perhaps, it is necessary to introduce a practice when the author, if necessary, notes the risks that may entail the involvement of a foreign expert in the assessment of his project.
Besides, modern competitions of scientific and scientific and technical projects have an imperative to make publication in peer-reviewed magazines. Therefore, scientists have to share their work anyway, and if they do it as soon as, the more secure they will be from "stealing their ideas".
The proposal to close all scientific research exclusively on the "national interest" and national expertise essentially means one thing - to insulate Kazakhstani scientists from the world scientific process. The artificial narrowing of the scientific horizon will negatively affect the state of Kazakhstani science as a whole.
Although, certainly, it is necessary to work to ensure that scientific and technical innovative promotions of Kazakhstani scientists contribute to industrial development, the formation of new technologies and sections of the economy. Perhaps, it makes sense to devote a separate competition for scientific and technical projects to such issues, to direct more resources to these scientific areas, to stimulate scientists and heads of organizations of various forms of ownership for scientific research and pre-investment activities.

To attract the best

Returning to our topic, the issue of the difference in wages of domestic and foreign experts is being discussed rather painfully in our scientific community. Yes, indeed, the remuneration of foreign experts is much higher. But in many cases the authority in the international community, scientometric indicators, publication activity and other indicators among foreign experts are also much higher. Databases of experts have been created in all developed countries, and the "hunt" for professionals is going on all over the world.
World-class experts can choose which country to work with. The NCSTE policy towards foreign experts is to attract the best specialists.
Currently, 7,500 foreign experts representing OECD countries are registered in the NCSTE database. All experts are published in issues indexed in the international databases Web of Science and Scopus. Kazakhstan attracts foreign scientists to the evaluation according to very high criteria. Candidates must have an academic degree, scientific work experience of at least 5 years, and the Hirsch index of at least 5 over the past 5 years. To evaluate the project of a supervisor with a Hirsch index of 5, an expert must have a Hirsch index of 10. In this case, a thorough check is carried out for the presence of possible interest conflict.

There is no reason to accuse foreign scientists of deliberately underestimating the assessment of Kazakhstani projects. After amendments in the legislative acts that regulate the work of national scientific councils, the difference between the assessments of foreign and domestic experts became minimal. This suggests the conclusion, that previously, taking advantage of the anonymity and secrecy of decision-making in the National science council, our experts showed a certain degree of affiliation and either overestimated or underestimated individual projects.
Foreign expertise of scientific and scientific and technical projects allows us to overcome affiliation, achieve greater objectivity, look at a scientific problem from different points of view.

For Kazakhstan, the special relevance of foreign expertise lies in the fact that we are experiencing a shortage of high level experts , especially in narrow and specific scientific areas. In the Kazakh scientific community, specifically in certain areas of science, everyone knows each other, they have experience of working together, are either colleagues, or partners, or friends, or competitors. It is very difficult to ensure the objectivity of the assessment in such conditions, sometimes it is simply impossible. Moreover, the growth in the number of competitions leads to the sharp increase of applications. In 2017, about 5 thousand applications were submitted, in 2020 it is expected that there will be more than 6 thousand. The number of Kazakhstani experts is already insufficient to process such a large volume of scientific information.

It should be noted that there are challenges in the selection of external experts in humanitarian and social research. Finding a foreign specialist in such scientific fields as Kazakh philology, ethnography, history, frankly, is difficult. In these areas, the main burden, so far, falls on local experts. Even so, there is an increasing interest in humanitarian and social research in the world, particularly when it comes to insufficiently studied aspects. By the way, recently there has been an increase in citations and references in authoritative international databases to Kazakhstani studies in these areas.

631