INVESTMENT IN SCIENTIFIC AND TECHNOLOGICAL DEVELOPMENT...
KazNU is starting to implement a large investment project to create «Al-Farabi» Scientific and Technological Valley (STV), which includes IT, innovative and medical biological clusters.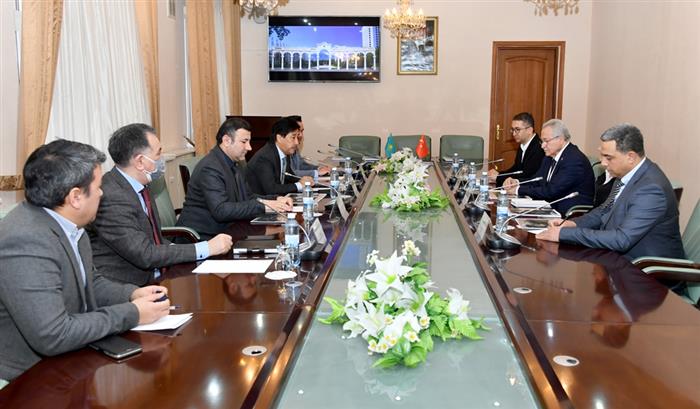 Al-Farabi KazNU signed a long-term investment agreement with the Turkish company "Görkem Co." on the commencement of constructions for the development of research and training high-qualified professionals in the field of IT-technologies, innovations and medicine. The parties have agreed upon phased implementation of the agreement, the total amount of the investments will constitute approximately 1 billion US dollars.
Today, while forming human capital and being the point of innovative economic growth, the world's leading universities determine the development of their countries and entire regions. The advanced experience of developed countries shows that such technological valleys are created within major universities based on the trinity of science, education and innovative production.
KazNU, purposefully initiated the establishment of Al-Farabi Scientific and Technological Valley, while transforming into a world-class research university. The project was supported by the First President-Elbasy N. Nazarbayev. The work on the establishment of "University Alliance of the Silk Road", an international IT cluster, has already begun and unites more than 150 leading universities of the world. The IT-technopark, modeled on Silicon Valley and a supercomputer provided by KazNU under the grant from the Government of the PRC will be its' core. The agreement on it was reached during the visit of President K. Tokayev to China.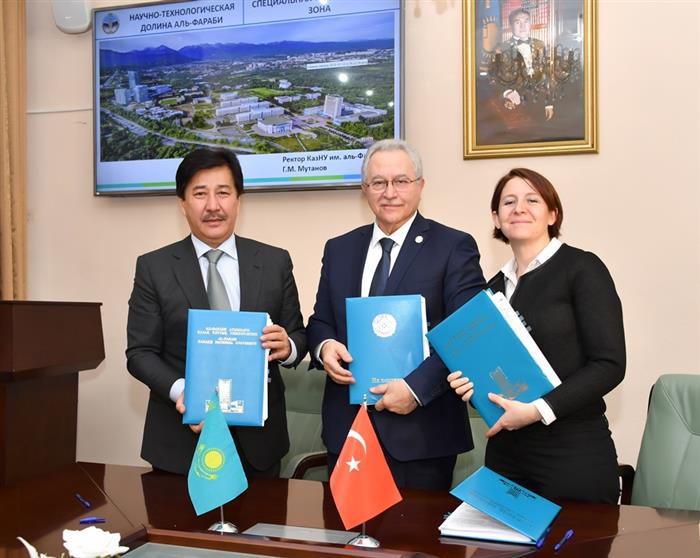 Also, the STV will include innovative and medical-biological clusters. It is planned to build a multi-field clinic with 500 beds and a research laboratory. The establishment of the medical-biological cluster will allow to provide global standard medical services, transfer modern technologies and use the best management practices of South Korea, Canada, Turkey and the United States in medicine.
"We have chosen KazNU for the implementation of a large-scale investment project not by chance. We have carefully studied the Kazakhstani educational market in a search of a reliable and a promising partner. Cooperation with the best university of the Turkic and Islamic worlds, which is the 165th in a credible global ranking, opens up new opportunities for the implementation of international project and will strengthen the relations of our friendly countries further," said Osman Mimarsinanoglu, General Director of Görkem Co. during the meeting.
In accordance with the agreement, the investor is responsible for the construction of the facilities, provision of the necessary equipment, and will transmit them to state ownership. Cost recovery will come from joint operating activities. The arrangements have been made to start the implementation of the first stage of the investment project during the current year.